Alphacool DC-LT 3600 ceramic - 12V DC - pump - Industry bulk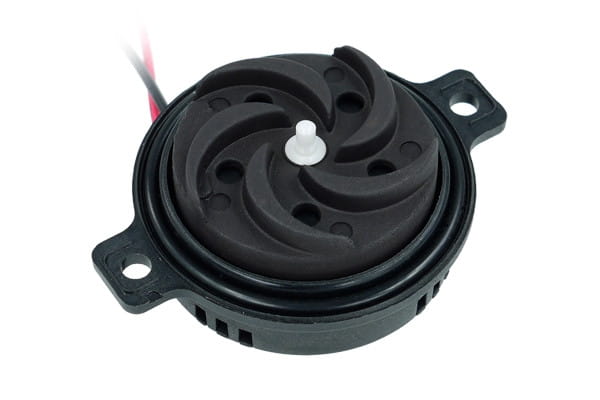 Article no.:

13154

EAN:

4250197131544

Weight:

0,062 kg

Images may differ slightly from the original
Prices incl. VAT plus shipping costs
ready for shipment in 1-3 days
Alphacool DC-LT ceramic 12 Volt pump, the compact pump with lots of steam under the hood!...
more
Product information
Alphacool DC-LT ceramic 12 Volt pump, the compact pump with lots of steam under the hood!
Water cooling generally is not only for Big towers and the high-end sector. Barebones, HTPC and Desktop systems also greatly profit greatly from a liquid cooling system. Here extreme overclocking is not the goal, but rather total silence in the system.
Besides the fans, which are extremely quiet to silent thanks to the water cooling system, the pumps are another noise emitting element. Not with this pump! From the start much quieter than the majority of the competition and still powerful enough to cool CPU and GPU with ease. A ceramic shaft promises a long lifespan and permanently smooth operation.And the size? The outer dimensions are roughly the same as of a 2 Euro coin (about 5mm larger in radius).
This is the currently most compact water cooling pump for computer cooling!
Technical specifications:
Dimensions (WxHxD): 51x48x9mm (without fittings)
Standard voltage: 12V DC
Power draw: 4,9W
Permitted voltage: 5-13,5V DC
Pressure head at 12V: 2,2m H2O
Maximum flow rate: approx. 120l/h
Pumped medium: Water, Water/glycol mixture
Maximum system temperature: 65°C
Power connector: 3-Pin fan plug
Weight: 48g
Extent of delivery:
1x Alphacool DC-LT ceramic 12 Volt pump – bulk
2x M3x6 allen bolts

Mounting manual
Mounting screws not included!
Some items, e.g. the Alphacool Repack – Dual DC-LT – 5.25 Single Bay station, require two additional M3x8mm screws per pump for mounting. These screws can be found in our shop as Item No. 94175.
This product has been reviewed for you:
Hardwaremax
Review-Center
XtremeSystems
Please note: This pump in its bulk version has no connection threads. We recommend ordering the suitable top from our portfolio with this pump.
Note on application
Please use only in conjunction with clear transparent water cooling fluids. The particles and additives in Pastel liquids can clog and permanently damage water cooling products such as radiators, pumps, coolers and hoses. This can result in voiding the manufacturer's warranty as well.
Technical details
| | |
| --- | --- |
| Spannung: | 12V DC |
| Maximale Förderhöhe: | Gut (2 bis 4m), Standard (kleiner 2m) |
| Maximaler Durchfluss: | 120 l/h, 480 l/h |
| Zugelassene Flüssigkeiten: | Wasser, Wasser/Glykol-Gemisch |
| Wassereinlass: | nicht vorhanden |
| Wasserauslass: | nicht vorhanden |
| Farbe: | schwarz |
| Hersteller: | Alphacool |
| Material: | Keramik;Kunststoff; |
| Abmessungen: | 51 x 48 x 9mm |
| Maximale Systemtemperatur: | 65°C |
| Stromanschluss: | 3Pin |
| Möglicher Regelbereich: | 7-13,5V DC |
| Leistungsaufnahme: | 4,9W |