Alphacool Core Loop Cleaning 100ml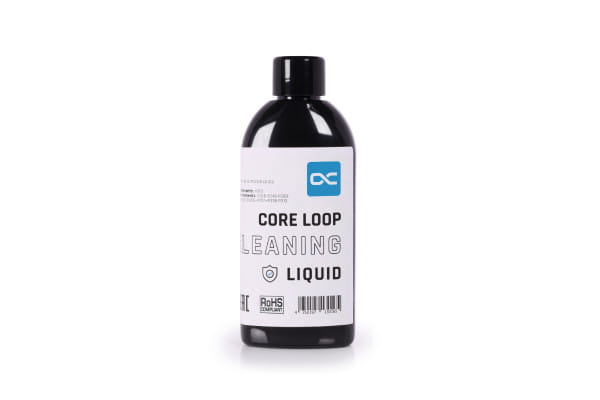 Article no.:

13016

EAN:

4250197130165

Weight:

0,5 kg

Images may differ slightly from the original
Content:
100 Milliliter (€99.80 * / 1000 Milliliter)
Prices incl. VAT plus shipping costs
ready for shipment in 1-3 days
To maintain the cooling performance of a water cooling system, regular maintenance is necessary....
more
Product information
To maintain the cooling performance of a water cooling system, regular maintenance is necessary. That's why Alphacool has developed the Core Loop Cleaning Liquid. The additives contained effectively protect the loop from corrosion, limescale and other contaminants. The Core Cleaning Liquid is essential for the next cleaning.

Simple and Effective!
The concentrate should only be mixed with distilled water or Alphacool Ultra Pure Water without additives, not with tap water! Depending on the degree of contamination, the mixture runs through the water loop until the desired result is achieved.
Attention: The mixture should not run through the system for more than 30 minutes at a time! Prolonged use beyond this time frame can lead to damage to the nickel- or chrome plating. Furthermore, we recommend using the Cleaning Kit exclusively for Alphacool components. No liability for damage to third-party products.
Then the mixture is drained, and the components are rinsed again with distilled water. This removes all residues and ensures long-term protection of the components. Afterward, the loop can be refilled with any desired liquid.

Mixing proportion:
One bottle of Core Loop Cleaning (100ml) to 1 liter of distilled water.

Information:
The cleaning solution dissolves dirt and deposits from surfaces. However, they are not dissolved. Therefore, it may happen that the dissolved dirt gets trapped in the cooling fins and may cause clogging. It is recommended to thoroughly rinse the coolers with distilled water. For a complete cleaning, it is also advisable to disassemble the cooler and clean the cooling fins separately with, for example, a soft toothbrush.
Technical data
Filling quantity
100ml
Contains
Citric Acid Monohydrate
Note on application
Please use only in conjunction with clear transparent water cooling fluids. The particles and additives in Pastel liquids can clog and permanently damage water cooling products such as radiators, pumps, coolers and hoses. This can result in voiding the manufacturer's warranty as well.
Technical details
| | |
| --- | --- |
| UV-Farbe: | nicht UV-aktiv |
| Hersteller: | Alphacool |
| Inhalt: | 100ml |
| Spezifikation: | Konzentrat |